Description
FREE SHIPPING ON ALL PRODUCTS
The choice of animal experts for wound management
THE VETRESPONSE® line of products offers to you, the pet lover and livestock owner, the most effective and affordable wound management product in the world. We have done this with an easy-to-use, one-step, non-toxic, and environmentally-friendly solution.
Use VETRESPONSE® Wound + Skin Solution for:
Skin irritations
Post-surgical sites and lacerations
Navel and umbilical cleaning
Debriding and cleaning of animal wounds
Burns
Helping accelerate healing
Why you need Nixall® VETRESPONSE® Wound + Skin Care:
Easy-to-use
One-step, no-rinse application
One product for all your needs – saves money
Save on vet visits – no stress to your pet
No stinging
Incredible, quick results
Non-toxic, environmentally-friendly
No steroids or antibiotics
Safe for all animal species and all ages
Safe around eyes, ears, nose, and mouth
100% money-back guarantee!
Has a shelf life of 18 months
Did we say it works?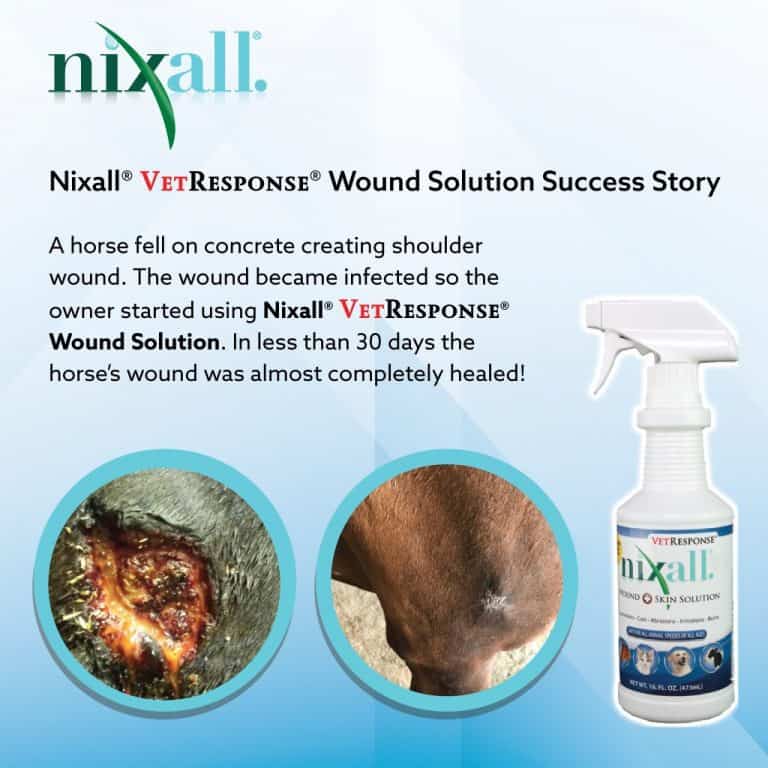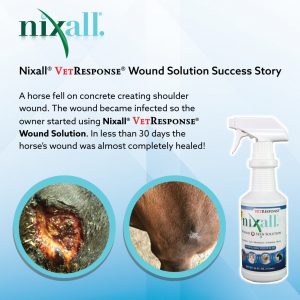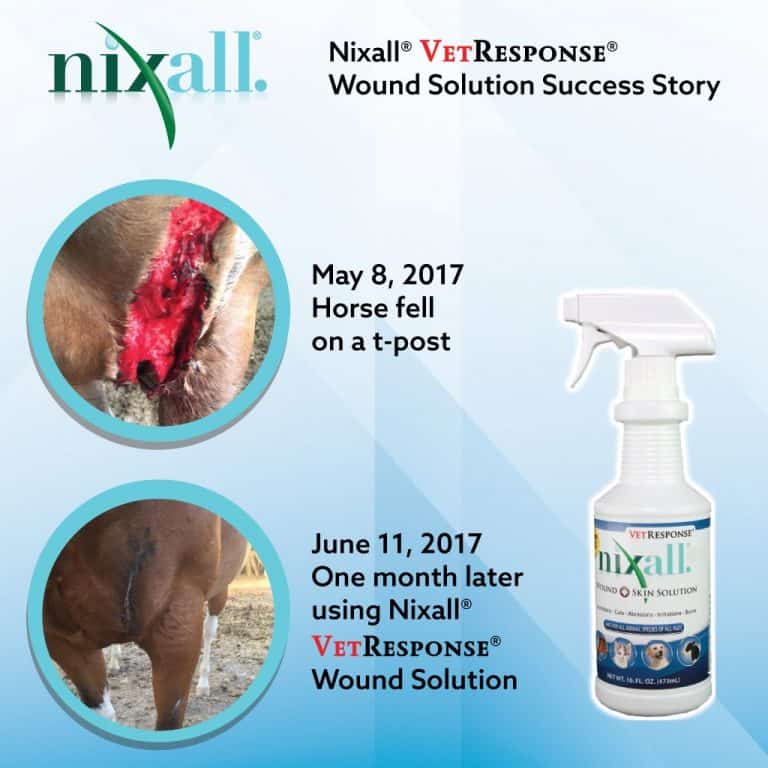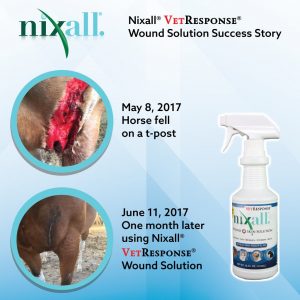 "A couple months ago my cat came home with an injury on her back. Thank goodness for having Nixall VetResponse on hand! Sprayed the wound daily and it healed amazingly! The first photo isn't day 1, it's just the first day she would let me touch the area enough to see it. Another reason having a spray is great! Just dosed the area where it was."
~Samantha F.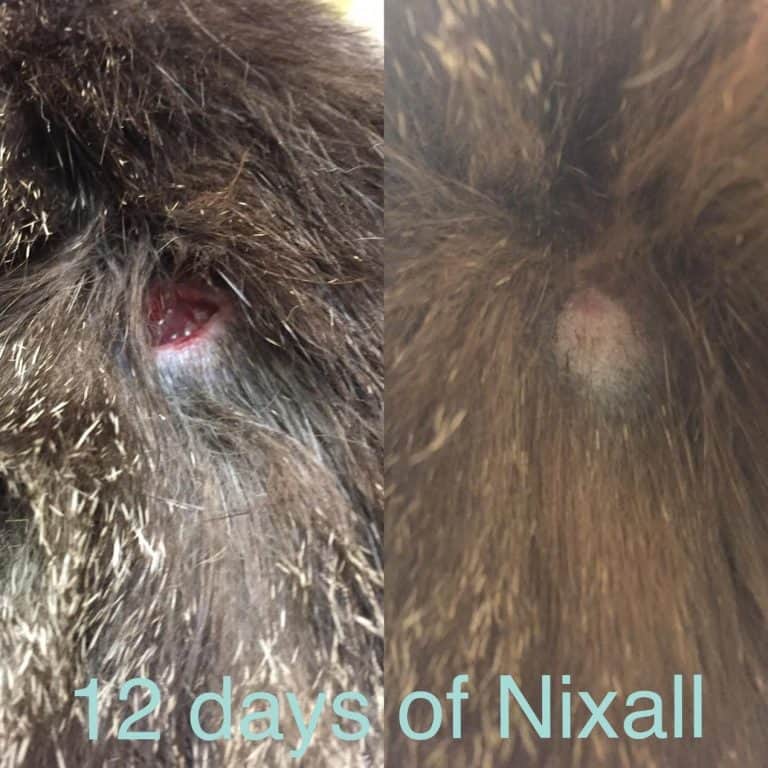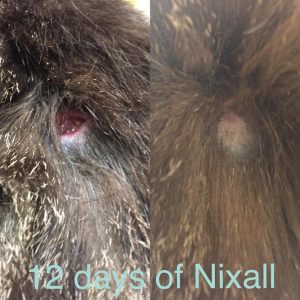 "I wanted to share with you our latest Nixall success story. We have a horse at the rescue named Sir Taypot and he had an injury on his right hip that got quite infected. It developed a large abscess. Our vet was called in and he lanced it and put Taypot on antibiotics. He also told us he expected the skin to slough off. The wound was cleaned daily and sprayed with Nixall Wound and Skin Solution. A week later Sir Taypot was rechecked by our vet and he was amazed at how well the wound was healing and that the skin showed no signs of sloughing off."
~Patty C., MidAtlantic Horse Rescue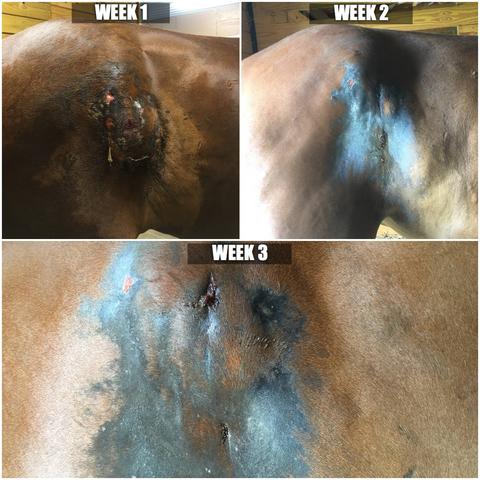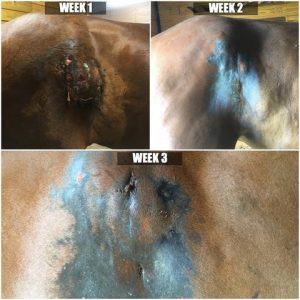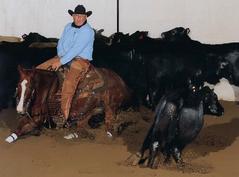 "After 30 years in the horse business training and showing, I have tried every kind of wound sprays, creams, gels – you name it, I have tried it. But nothing compares to Nixall VetResponse Wound and Skin Solution. It works without a doubt from my horses to my working dogs. It's taken technology and progress, but we finally have a product that I cannot be without in my barn."
~David Costello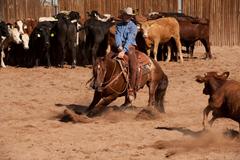 "Nixall VetResponse exceeded my expectations especially with how effective it was on scratches on my horses. The best part about it is with Nixall Disinfectant we can disinfect anything: tack, buckets, stalls, trailers, etc. with no worries of harsh chemicals."
~Brad Barkemeyer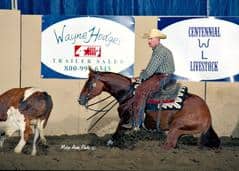 "We use the Nixall product line every day on our horses, facility, home, and ourselves. Nixall VetResponse Wound and Skin Solution is our first and only choice for treatment of wounds and any skin irritations on our horses, and for cleaning and sanitizing our tack and facility we use Nixall Disinfectant."
~Andrew Coates NCHA $600,000+ Earner
"We have no idea how our horse Frtiz got this cut, but after cleaning and then soaking gauze with Vet Response and laying it on his cuts, we noticed improvement after just a couple of days. We didn't know how bad it was going to be around the eye. After 4 weeks it was mostly healed and hair was starting to grow back. We didn't take a (the second) picture till about 7 weeks later but you can see how it all looks."
~Donna H.
"Two of my dogs were bitten by a rattlesnake. My little dog was bitten multiple times in the same area right above her foot. The whole area was black and we thought she may lose her foot. I applied Nixall everyday and within days I couldn't believe how much she had healed and how much of the black had gone away!!! Nixall may have saved my puppies' lives or at least healed them much faster so they didn't have as much pain!!!"
~CC
"My neighbor has been battling a nasty skin rash on her dog's belly for months. Her vet has tried everything and said there isn't much else he could do for her. I gave her half of my last bottle of wound and skin solution and I told her to continue the pills the vet gave her but only to spray the dog's belly with the Nixall and within one day the skin began to heal and this is after months of agony for the poor dog. I wish I had been aware of all this earlier but I wasn't. It's now about a week later and the skin is almost completely healed. She has sprayed the area at least three times a day. She is going to show her vet the bottle and hope he realizes its effectiveness. Thank you for all your products and I wish you would do more advertising."
~Joal B.
"Nixall is highly recommended by Missouri German Shepherd Rescue. We are probably on bottle 5 or 6. This has prevented so many vet visits! I even suggested this to my sister in the Chicago area. It's good stuff :-)"
~Ann T.
"We have used this product since it became available in Missouri. We have horses, cows, and of course cats and dogs. It works!"
~David A.
"We love this product and use it on all our critters anywhere on their bodies."
~Lavenia S.
How to use VETRESPONSE® Wound + Skin Solution
Use VETRESPONSE® to wash cuts and scrapes or any skin wound by generously spraying.
To wrap extremities: soak gauze in VETRESPONSE® and wrap extremity firmly but not too tight.
When changing wrap, be sure the wrap is very moist to release adhesions and for a painless experience for your animal.
For best results spray often and generously.
For Hot spots and skin irritations, spray often.
Clean ears by gently wiping with a gauze pad.
For eye irritations, spray directly into the eye as needed.
Dogs with wrinkles, soak a cotton ball with Nixall, and wipe skin folds to remove the funk.
Consult your Veterinarian if condition does not improve in 7 days or accompanied by fever.
Additional information
| | |
| --- | --- |
| Weight | N/A |
| Size | 8 ounce sprayer, 2 ounce sprayer, 16 ounce sprayer, Quart sprayer, Quart sprayer – quantity 2 |